Social enterprises apply commercial strategies to maximize improvements in human and environmental well-being, besides maximizing profits for external shareholders. Likewise, impact enterprises are those that intentionally seek to grow in sustaining financial viability, realizing increasing social impact, and influencing the broader system in which they operate. At the m:lab, we define mobile impact enterprises as social or impact enterprises using mobile technology to amplify their impact.
Startup teams committed to solving social and economic problems of people in developing nations are invited to apply for a new program at the m:lab. The program is aimed at helping to build and scale mobile impact enterprises. To begin with, the focus impact areas under the program will be :-
[list type="tick"][li]Agriculture[/li][li]Education[/li][li]Health and Water[/li][/list]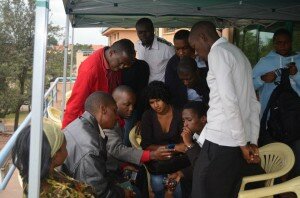 The first cohort will be admitted in march 2014. Startup teams of two or three mobile impact entrepreneurs are eligible. One of the team members must be a Tech Co-founder with an orientation to mobile software development. A second team member with working experience in education, agriculture, health or water will be an added advantage. An entrepreneurial instinct or experience running a business venture among the founders will also be an added advantage. Applicants are encouraged to familiarise themselves with the design thinking process used at Stanford Design School -eg. http://dschool.stanford.edu/dgift/
The program entails 3 months of contact with customers, coaches, mentors, trainers and domain experts. The m:lab will be requiring Tech entrepreneurs in the program to "Get out of the building" and interact with real people as potential users, customers or partners for insights. As such, participants will be required to spend much time gathering customer insights in the field and undertaking experiments to validate their business models.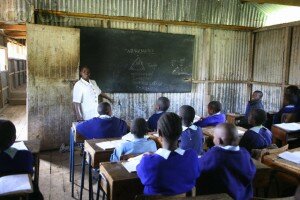 Participating teams will also undergo trainings on mobile solutions development and building successful enterprises with social missions. The trainings will be complemented by a coaching and mentorship program customized for advancement of business goals of the startups.
To improve chances of startups in the program growing and scaling up, participants will be trained and coached on accessing growth capital. Pitching events will be organized to involve a combination of impact and angel investors. The m:lab will provide an initial seed investment of $5,000 each to the most progressive startups for traction proof. Beyond the three month contact period , the program will together with the startups pursue growth capital among impact funds and angel investors.
Eligibility criteria for this program will include one person having a business background, a product that caters for the market and solves a problem, experience one had when pursuing a start up or a business venture and life or work experience on any of the sectors the program will be concentrating on.
Each of the admitted social ventures will be required to to dedicate time to complete program milestones associated with their business progress. A commitment fee of Kshs 7,000 will be required from the social ventures that get admitted to the program. Kshs 5,000 of the commitment fee will be refundable upon the venture's completion of program milestones. The deadline for applications is 11:59pm  9th March 2014. Interested teams can apply for the program HERE
More information about the program may be found on the m:lab website
Comments
comments